Zetech University Innovation Entrepreneurship and Technology Hub (iZET)
Kenya's premier university in research and innovation
+254719034500
izethub@zetech.ac.ke
Zetech University, Main Campus, Off Thika Road - Ruiru
Mon-Fri, 8am-5pm
News & Events
The Theme for Research and Innovation Week 2023 is "Leveraging on Technology to drive Sustainable development"
The sub-Themes are
Media & Digital Transformations
Agri Technologies
Financial Technologies
Educational Technologies
Entrepreneurship and Business Growth
Renewable Energy and Climate change

iZET Hub (Zetech University Innovation & Entrepreneurship Hub) and Research Department are inviting Zetech University staff & students to register for the IDEAS FESTIVAL to be held on 25th May 2023 from 8.00 am to 5.00 pm at the TRC University's Auditorium.
"Attractive prizes will be won for the best ideas of the day as follows"
The winner will be awarded -15,000
1st Runners up -10,000
2nd Runners Up -5,000
Use this LINK to fill in the Google form to participate.

Theme of the Workshop : COP27 IMPACT ON CIRCULAR ECONOMY
Zetech University In collaboration with Paragon Institute of Innovation and Eden Ecotech Global will be Hosting the Circular Economy Workshop and Ideas Competition on 8th November 2022 at the Zetech University TRC Auditorium from 12 noon.. The Competition aims at innovations in Circular Economy and Renewable Energy where the best 3 ideas will attract upto 600 dollars in total.

Theme and Sub Themes
The Theme for Research and Innovation Week 2022 is "Innovation for Sustainable Development and Emerging Disruptions in the 21st Century"
The sub-Themes are
Industrial Innovations and Infrastructure
Disruptive Technologies In ICT And Engineering
Disruptive technologies for social Environments
Role of Media in Achieving Sustainable Societies
Education for Sustainable Development
Building Sustainable Economies
Target area and beneficiaries
iZET partners
iZET has developed a number of partners as part of the innovation, technology and entrepreneurship journey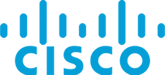 © 2023 Zetech Innovation Entrepreneurship and Technology Hub (iZET)