He was Celebrated for recording the highest points in the tough competition, he represented the country in South Africa for regional finals. He was also gifted with an opportunity to do an internship at Huawei Kenya and a Huawei Matebook Pro to facilitate his work and learning experience.

Adding to the victory, Zetech University's Trainer and Head of Centre for Professional Certification Samuel Kinuthia was recognised as the Best trainer while the institution beat competitors to win the Best Huawei ICT Academy award; the ceremony saw the University of Nairobi was recognized for being the longest service HAINA centre. In March 2019, Mr Kinuthia took 6 students to regional finals in South Africa for regional finals and in May 2019 he took 3 students to global finals in Shenzhen, China.
Commenting on the achievement, Zetech VC Prof. Njenga Munene lauded Huawei and the higher education sector for their commitment to promote the use of ICT for education and the advancement of the country.
"As Zetech, we are proud of our student and trainer for the exemplary output displayed throughout the competition. As a Huawei certified academy, we are grateful to Huawei for the work they are doing in Kenya as we bank on technology to realise growth in Kenya and beyond." said Prof. Munene.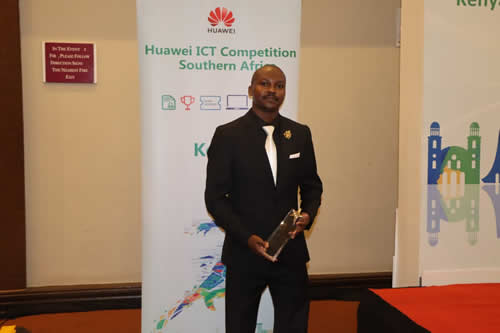 In 2021, Our alumnus and valedictorian in the graduating class of 2021; Julius Kirimi emerged the second-best in the Huawei ICT Competition 2021-2022 (Cloud track) National finals. A total of 50 students contested in the Cloud Track category.